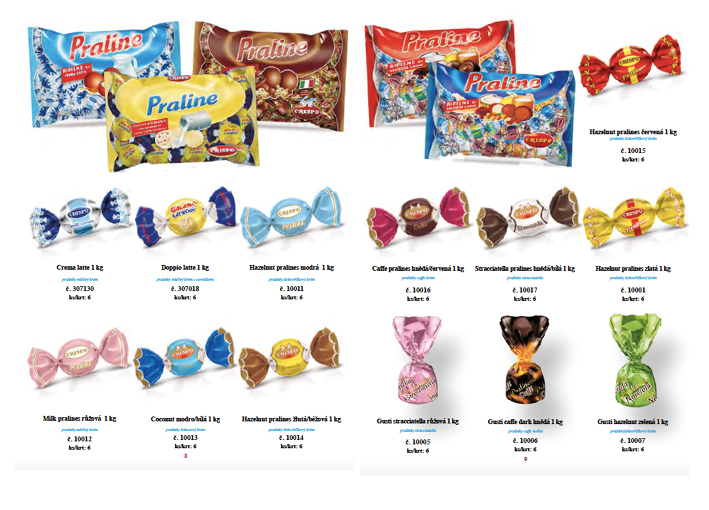 Luxurious chocolate pralines
Our standard offer will allow you to satisfy even the most demanding customers. Italian quality and design is a guarantee of quality. Just choose between beech items or original paper canopies, candy boxes or a really large selection of tin gift boxes.
We offer not only a year-round assortment that will please not only women, but also men and children, and all demanding sweets in general. Pralines are made from the highest quality ingredients and contain original fillings.
More you can choose here:
http://www.topgastrocz.cz/retail/produkty/katalog/